ANICart.in. India's most visited New Indian Shopping Website
Sell your product to crores of customers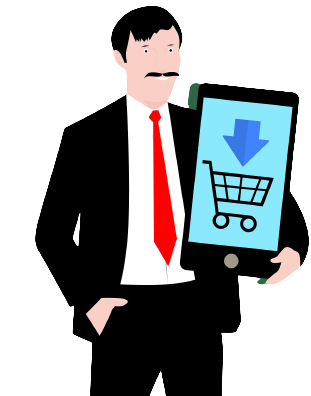 In promoting India's faster digitalization, e-commerce portal play a crucial role. It offers a plethora of benefits to shoppers and sellers. Additionally, it creates job opportunities in other related sectors.
While sellers can sell from their doorstep, shoppers can shop with convenient gadgets and assess a massive range of products in stores within less time. Additionally, it renders cost benefits as there is no need for brick-and-mortar stores, and buyers do not have to deal with driving, parking, crowd, or catching infection issues.
To sell online, sellers have to fulfil some prerequisites of ANICart. They should have:-
Pan card.

Adhar card.

Email ID.

Mobile number.

GSTN (can be facilitated if not available)
Besides synchronizing buyers and sellers under one platform, ANICart portal renders various other benefits to sellers like:-
Commission & Payment

Lowest Comission rate in industry, Flat 6.5% comission on all products and flat fee of ₹25(Price>250)/₹10(Price<=250)

Upfront payment before product is disptached by seller


Return & Discount & Order Verification

Seasonal discount cost to be borne by us.

Return shipping charges are borne by ANICart.

Manula verification of orders with buyer & Seller

User Frinedly & Easy Reconsillation & Support

User-friendly interface for easy management and operations.

A dedicated backend support team for sellers.

Easy reconciliation of ledgers from own login dashboard


Sells Process & Manage Operation

No need to be techno/computer savvy to manage operations.

Check your returns on sales proceeds
Additional benifits of selling on ANICart as compare to physical store:
Sell Globally With Zero Investment
Physical distance is not a limit between seller and buyser, sell your product to every corner of the nation.
Zero investment to start selling online
Minimum Inventory & Easy
Minimun invetory required and higher inventory rotation

Simple and easy registration process
Extensive marketing and promotions
Extensive marketing and promotions by ANICart

Fulfilling 'One India One Market' e-commerce marketplace mission